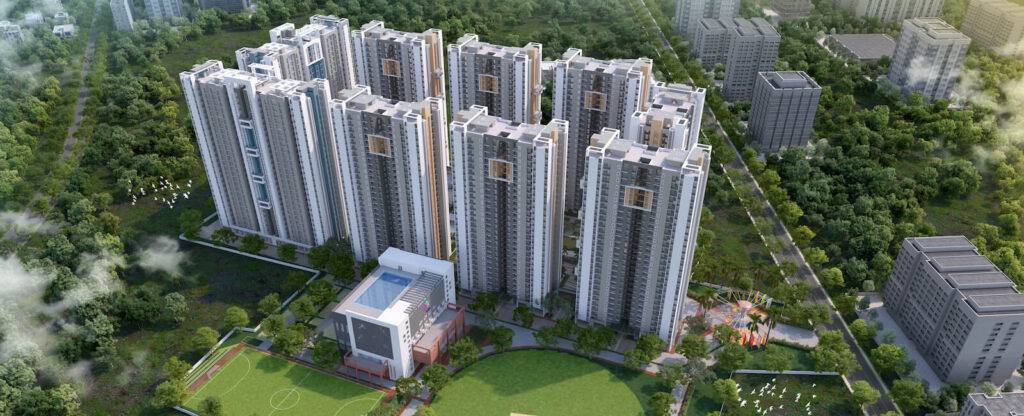 Merlin Rise | 2,3 BHK Flats in Rajarhat | Tallest Residential Complex in Rajarhat Kolkata - PH Realtors
Location and price preference of a buyer are typically the deciding considerations for every property transaction. However, purchasing a home is more difficult. In addition to carefully examining factors like the developer's credentials, pricing, payment methods, and loan possibilities, a home buyer must search for a few key amenities that every housing colony ought to have. Let us look at the key amenities of Merlin Rise in Rajarhat.
| Unit Type | Size (Sq. Ft.) | Price (₹) | Price Breakup |
| --- | --- | --- | --- |
| | | | |
| | | | |
| Unit Type | Size in(Sq. Ft.) | Price (₹) | Price Breakup |
| --- | --- | --- | --- |
| | | | |
| | | | |
| Floor Plan | | Area | Price |
| --- | --- | --- | --- |
| | | | |
| | | | |
| Floor Plan | Area | Price |
| --- | --- | --- |
| | | |
| | | |
| Floor Plan | | Area | Price |
| --- | --- | --- | --- |
| | | | |
| | | | |
| Floor Plan | Area | Price |
| --- | --- | --- |
| | | |
| | | |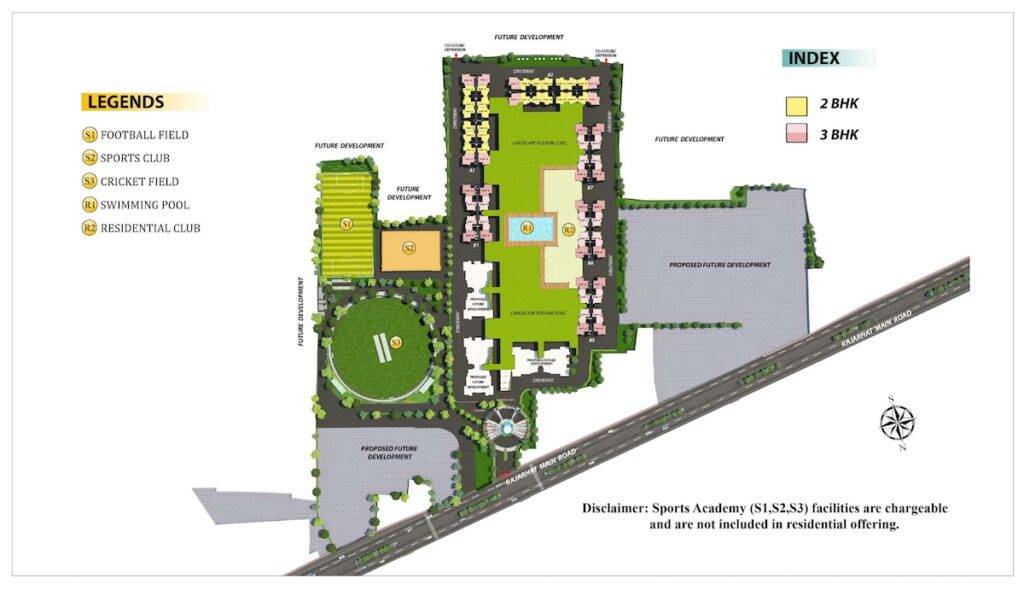 Amenities – At Merlin Rise in Rajarhat
The majority of people today live in apartments, which do not provide adequate space for children to play 
and roam around freely like larger houses with gardens did in the past. Having a
public play place where they may interact with other children their age and play safely is the solution. Their social growth is aided, and they take pleasure in the play space that was made just for them. A buyer would adore purchasing a home with a suitable area for children to spend their evenings. Buyers now consider it to be vital, thus the need for these characteristics in a housing project cannot be ignored.
Indoor athletic facilities do not deteriorate and require very little, if any, maintenance. Neither grass nor hardwood
flooring needs to be cut or repaired. Additionally, throughout the summer, artificial turf can become very hot. It may get as hot as an incredible 170 degrees thanks to how well the rubber fill beneath the plastic grass and grass retains heat. The likelihood that players will return to the same facility on the following hot day may be reduced if they fall and make contact with artificial turf at such high temperatures. No matter how hot it gets outside, artificial turf maintains at the ideal temperature inside a climate-controlled indoor sports complex.
Developers of apartment developments in any major Indian city may be seen striving with one another to outdo
the other in terms of offering their inhabitants as many amenities as possible since the degree of rivalry has reached severe levels. As a result, they are attempting to incorporate more innovations into their projects to draw in more potential customers for instance, Merlin Rise in Rajarhat. While these cutting-edge amenities are primarily found in luxury apartment buildings, swimming pools are a feature that can be found in the majority of apartment buildings. There needs to be enforcement of different schedules for men and women, even if they only have one facility.
In order to attract buyers and guarantee the success of their projects, builders have long relied on the quality
of the properties they produce. Recently, there has been a shift in the pattern; purchasers now demand more, going above and beyond quality. Buyers are more likely to be interested in homes that have the necessary utilities installed and have open space reserves. The issue of attracting various populations is also resolved by amenities and public areas. Elderly people can walk in the park to get some fresh air while children play in the designated areas. Swimming pools and gyms are available for both professionals and children to utilize. In a building with facilities and open areas, there is something for everyone.
A club house on the property will ensure that the needs for gatherings, celebrations, and family events are met.
Additionally, this fosters a sense of community among the participants while also enabling substantial time, effort, and financial savings. Club house is another location for community and member-related meetings.
Fitness is important, and in today's time-constrained environment, house owners will find a gym on the property
to be quite helpful. Nowadays, a gymnasium is a prerequisite for practically all projects.
Builders have long relied on the caliber of newly constructed homes to attract purchasers and guarantee the success of their projects. The pattern has changed recently, and purchasers now demand more than just quality. Residents will find themselves time-constrained and difficult to move around as cities become more crowded and congested. Properties like Merlin Rise in Rajarhat include the necessary facilities and open spaces fill the gap in social and recreational needs for house owners, and this is one way a property can stand out from the competitors.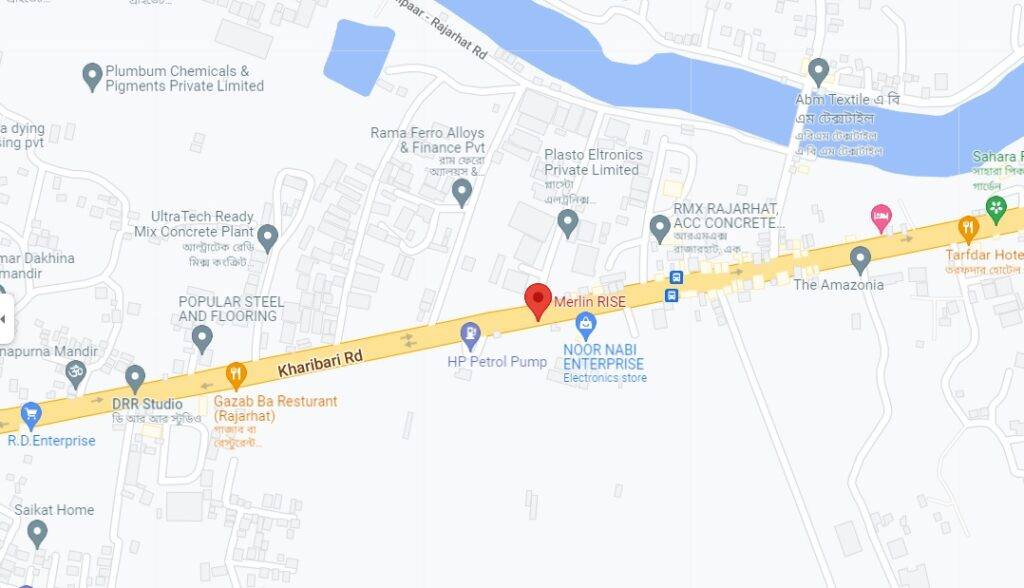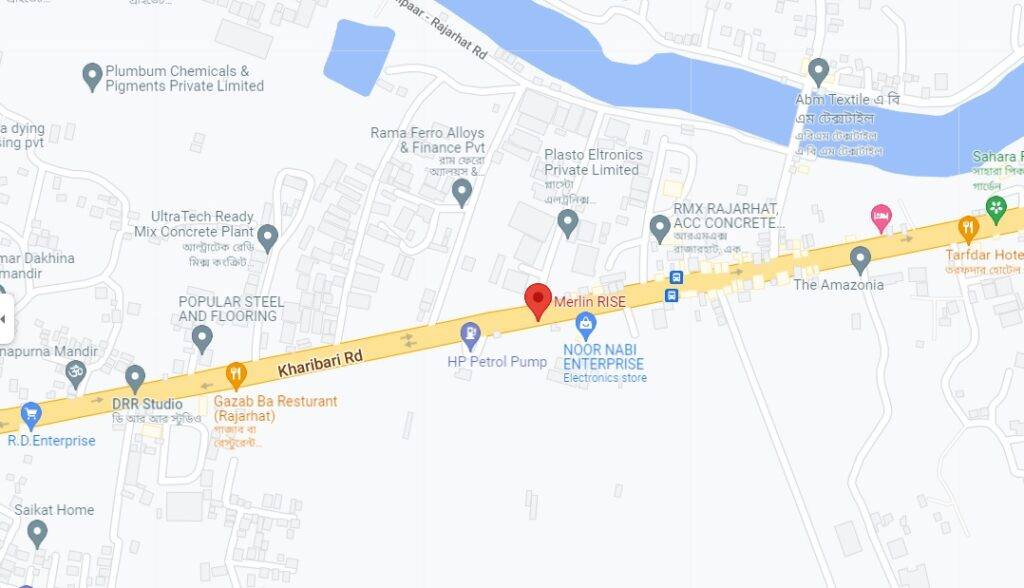 Contact Helpdesk on
Whatsapp(Chat Only)