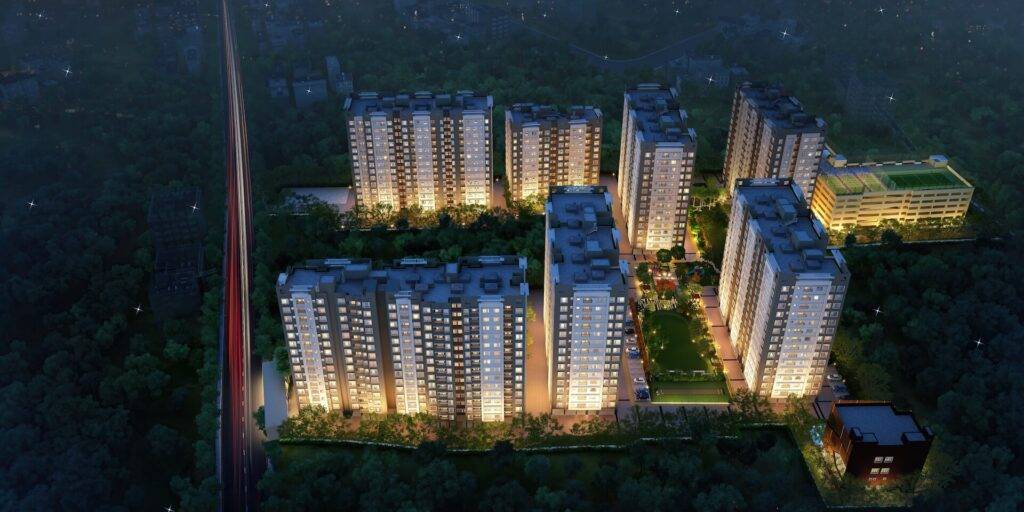 DTC Capital City | 2,3,4 BHK Flats in Rajarhat Kolkata | Largest Residential Project in Rajarhat - PH Realtors
Do you care to look at the apartment amenities checklist at least once while purchasing an apartment for yourself?
Purchasing an apartment without first looking over the facilities list can prove to be a costly mistake down the road. You may find yourself looking online for better rates and neighbouring apartments not long after moving in.
If you want to avoid finding yourself in such a predicament, keep reading to learn what the essential facilities in apartments like DTC Capital City in Rajarhat are that you must have in order to live comfortably there.
₹ 50.00 Lacs - ₹ 67.13 Lacs
₹ 50.00 lacs - ₹ 67.13 Lacs
Unit Type

Size (Sq. Ft.)

Price (₹)

Price Breakup
Unit Type

Size in(Sq. Ft.)

Price (₹)

Price Breakup
Locations for sports, exercise, and recreation
One truly needs a place just to sit back, rest, unwind, or engage in their favourite hobbies, such as playing outside, cycling, swimming, yoga, jogging, etc.
after a long, stressful day. We must begin to appreciate these activities' worth and long-term benefits for our overall health. This should be part of the features of luxury residences.
Grass and wholesome surroundings
Although it may be underappreciated, this is what one needs the most in the chaotic times we live in. The mental calmness! Your mental health and
peace of mind may be negatively impacted by living in an area with excessive noise, air and water pollution, or in dirty surroundings. It's crucial to pick a location that guarantees, if not abundant, at least minimal flora and a tranquil setting away from busy highways and traffic. DTC Capital City in Rajarhat has central mounds, lawns, and herb gardens to assure these.
In India, low electrical reliability and insufficient power supply are not really commonplace at the moment. Given the present pandemic situation, where
most people are confined to their houses for work, it is also rather typical. In fact, a proper and consistent power supply becomes unavoidably crucial. Make sure there are adequate power backup provisions by double-checking your apartment's amenities list.
Sanitization standards and water influx
Sanitation and appropriate water inflow are the most fundamental amenities that you absolutely must have. You should either insist on having one or just
give up the idea of living there if there is erratic water flow, excessively dirty and unclean water, or limited access to sanitation. This will help you avoid future mess and unwelcome discomforts.
Maintenance of the site and logistics
Maintenance on-site and in logistics must be properly planned. Calls should be easy to make for services like plumbing, carpentry, domestic help, etc.
Without them, especially during the first few days after moving, it could be difficult to return to normal.
Senior citizen places with accessibility
If you are travelling with senior adults, choose locations that have adequate accommodations for them. For example, ramps, benches, and simple
We can't stay at our homes around the clock to watch after our priceless possessions, including cars, jewellery, cash, etc. To give its tenants a
 decent level of security, the housing society must have some reputation. To completely secure the safety of your life and possessions at any location, facilities like CCTV, fire extinguishers, elevators, and round-the-clock guards must be available.
Large building layouts that allow for multi-level parking are preferred. It is essential to provide guests with a reserved parking space because it is a
practical necessity. You can get these at DTC Capital City in Rajarhat.
There must be space available for both social and professional gatherings, such as a community hall or a multipurpose hall. Watch out for other benefits like proposed car-free plazas. Such designs, which were imagined during the project development phase, offer unrestricted walking space inside the complex. Other necessities in a quality housing project include green spaces (for leisure) and a well-planned building layout (for abundant ventilation, maximum access to natural light, and picturesque views).
Availability of Basic Spaces
The common areas, including the terrace, hallways, various park areas, etc., are to be accessible to all unit tenants. Make it a point to understand
Everyone enjoys having their homes close to all conveniences. They always favour a location that is close to most of the city's major attractions.
In big cities, finding a place to live is a challenge for everyone. The lack of ventilation in cities is a result of the close proximity of the homes. Make careful to 
One of the top needs for apartment buyers is a parking space. Purchasing a property without a parking spot leads in years of difficulties with regard to parking.
High-rise apartments are frequent in cities where space is at a premium. In residential buildings, elevators are a need. If it's a sizable apartment
Cities with large populations are increasingly experiencing water scarcity. Checking to see if there is a continuous water supply in the apartment building
will help you avoid future problems. You could also take extra precautions to examine the water's quality after receiving it.
It is typical to hear customers complain that their builders are giving them bad bargains. When a person checks out for their first apartment purchase, all of these things happen. A super fantasy house that is everyone's wildest wish come true could turn out to be a catastrophe. You can get these all at DTC Capital City Flats in Rajarhat.
| Floor Plan | | Area | Price |
| --- | --- | --- | --- |
| | | | |
| Floor Plan | Area | Price |
| --- | --- | --- |
| | | |
| Floor Plan | | Area | Price |
| --- | --- | --- | --- |
| | | | |
| | | | |
| Floor Plan | Area | Price |
| --- | --- | --- |
| | | |
| | | |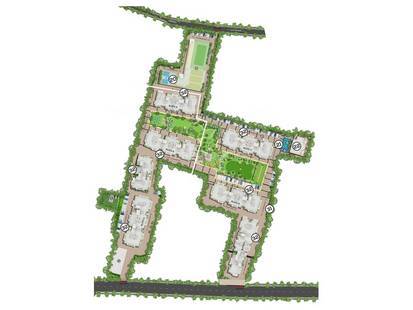 ₹ 50.00 Lacs - ₹ 67.13 Lacs
Contact Helpdesk on
Whatsapp(Chat Only)